Expert Basement Insulation Contractor
in Poughkeepsie, Newburgh & Wappinger Falls NY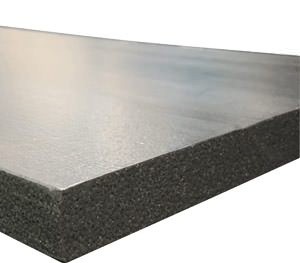 Foam board insulation is best. Made from inorganic materials, foam board is resistant to mold and moisture damage. Rigid foam board is easily installed and can be secured to foundation walls with adhesive or masonry fasteners.
Many houses endure uncomfortable living conditions and high monthly energy bills because of insufficient basement insulation. Non-insulated basements impact the whole home, because of the large amounts of heat loss. Thus the heating and cooling systems have to work twice as hard to condition the home to ideal room temperatures.
Our company installs basement insulation for homeowners throughout Dutchess and Ulster Counties. Our energy specialists have the expertise to help you choose the best insulation available and the ability to properly install any insulation so that you can begin living comfortably again. Call or contact us online for a free basement insulation estimate, one of our energy specialists will thoroughly examine and and inspect your foundation walls.
Benefits of installing or upgrading basement insulation:
Substantial energy savings
Improved home comfort
Additional living/conditioned space
Protects hot water lines and HVAC ductwork
It's quite common to assume that the ground doesn't freeze and that there is no heat loss. Whenever there's a temperature difference between one area and another, there's heat flow. The greater the temperature difference, the faster the heat flow. Basements that are poorly insulated have an accelerated rate of heat loss impacting the rest of the home's energy efficiency and the overall comfort of the home.
Let a home energy specialist from Dr. Energy Saver Dutchess County help you decide which insulation is best for your home.
Benefits of Basement and Crawl Space Wall Insulation
Nowadays, building scientists know that houses have better energy efficiency, building durability and indoor air quality when basement and crawlspace walls are properly air-sealed and insulated.
Contact us for a Free Estimate for crawl space or basement insulation in Hopewell Junction, Poughkeepsie, Wappingers Falls, Newburgh, and neighboring areas such as Fish Kill, Red Hook, Hyde Park, Beacon, Stormville, Pouquag, Langrangeville, and more.
Transform Your Foundation With An Insulation Upgrade

Whether your foundation has a basement, a crawl space or both, don't settle for a damp, moldy environments beneath your home. Dr. Energy Saver Dutchess County can transform your foundation with a full range of quality energy improvements, from air sealing to home insulation in New York.
Contact Us For A FREE Insulation Estimate
Basement air sealing and insulation in Hopewell Junction, Poughkeepsie, Wappingers Falls, Newburgh, and more!
The first step in any basement or crawl space insulation upgrade is to seal the rim joist that extends around the perimeter of the foundation. Cracks in the rim joist, along with clearance holes made by contractors for plumbing and electric lines cause major air leaks and ultimately energy loss.
Our company is your local home insulation company that can properly air seal all your energy wasting leaks with foam or a combination of other sealants.
After sealing the rim joist, our energy technicians will insulate foundation walls with rigid foam insulation. Being apart of a large network of Dr. Energy Saver contractors, we have exclusive access to the patented SilverGlo™ foam insulation board. SilverGlo™ foam boards outperform other brands because of the reflective radiant barrier facing and infused graphite for better insulating value. The radiant barrier facing increases wintertime energy savings by reflecting heat back toward the living, conditioned space.
Start Living Comfortably In Your Home With A Basement Insulation Upgrade.
Call 1-845-233-4545 or contact us online to schedule a Free Estimate for basement or crawl space insulation in Wappingers Falls, Hopewell Junction, Newburgh, Poughkeesie, and nearby cities including Stormville, Pouquag, Lagrangeville, Holmes, Clinton Corners, Staatsburg, Pawling, and more.
We also offer a comprehensive home energy audit, which we use to fully diagnose the causes of your home's energy issues.
Looking for a price? Get a no cost, no obligation free estimate.