Energy Rebates, Savings and Incentives in New York
Valuable Rebate Resources
Click the below PDF files for the federal tax credit guidelines and an available federal credit worksheet!
2015 Tax Guidelines
Dr. Energy Saver Dutchess County believe in the importance of maintaining a healthy, comfortable and valuable home. We will direct your attention to the valuable rebate programs and incentive that we provide and that New York offers its residents.
These energy rebates and savings can become a reality with a home energy audit from Dr. Energy Saver Dutchess County. We will be able to identify those areas in your home that may be costing you money you weren't even aware you were spending. Your home will not only be more energy efficient, but you will also notice a vast increase in comfort.
There will no longer be temperature differences from room to room because we will seal air leaks and install the adequate amount on insulation if that is what's called for. No matter what type of energy issues are bringing you down and making your energy bills go up, we have the solutions.
Our trained and certified professionals will perform a complete energy audit in your home from top to bottom, running multiple tests and coming up with a thorough energy saving plan. Contact Dr. Energy Saver Dutchess County today if you live in Poughkeepsie, Hopewell Junction, Newburgh, Wappingers Falls, Fish Kill, Red Hook, Hyde Park, Beacon, Stormville, Pouquag, Langrangeville, or the surrounding area!
Rebates and Incentives in New York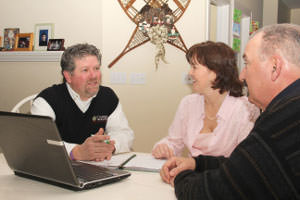 Energy saving are right around the corner with the help of Dr. Energy Saver Dutchess County! We will help you find some way to save whether it's through rebate programs, savings programs, federal tax credits, or anything else, our dedication to full customer satisfaction and savings doesn't end with our services.
Make sure you visit the DSIRE site for a valuable list of energy rebates in NY. Once on the site, simply locate New York and read about the programs for which you qualify. If you have any questions about how you can best utilize rebates and incentives, we'd love to answer them.
As your local energy contractor, we are certified and trained to suggest the appropriate repairs and provide the work. Contact us today regarding rebates and savings, and schedule a home energy audit in Hopewell Junction, Poughkeepsie, Wappingers Falls, Newburgh and nearby areas!
Start Saving Energy and Money With A Home Energy Rebates in NY
Call 1-845-233-4545 or contact us online to schedule a free home energy audit and home energy repairs.
Dr. Energy Saver Dutchess County proudly serves the local areas including Hopewell Junction, Poughkeepsie, Wappingers Falls, Newburgh, Stormville, Pouquag, Lagrangeville, Holmes, Clinton Corners, Staatsburg, Pawling and nearby!
Looking for a price? Get a no cost, no obligation free estimate.