Dr. Energy Saver® Dutchess County – Energy Resource Experts in NY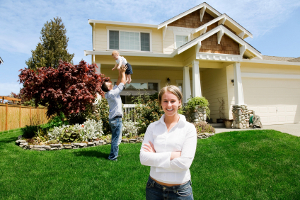 Homeowners everywhere are trying to make the most of their dollar by making energy efficient investment in their homes. The experts at Dr. Energy Saver Dutchess County understand the importance of energy conservation in addition to achieving more affordable energy costs.
After conducting a comprehensive home energy evaluation, your energy trained energy professional will have a better understanding of what's costing your home energy. They will then devise a plan to resolve issues that are costing you an excessive amount of money and energy. To solve these problems they offer home energy services such as: water conservation; HVAC; air sealing; water heater, door and window replacement; ductwork; and insulation and radiant barrier installation.
With the help of Dr. Energy Saver Dutchess County, you'll gain a better understanding of you energy costs, the greatest influencers, and how a few repairs and maintenance can make a world of a difference for your pocket and the environment. The energy experts at Dr. Energy Saver Dutchess County have all received thorough training at the Dr. Energy Saver corporate headquarters in Connecticut. With continual available trainings and support, Dr. Energy Saver Dutchess County remains your trusted energy savings expert in NY for many years to come.
Contact Dr. Energy Saver Dutchess County today to schedule a home energy evaluation in NY or receive a free energy quote. They are ready to answer your questions and provide the support you need toward living a more energy efficient and cost-effective life at home. If you live in Hopewell Junction, Poughkeepsie, Wappingers Falls, Newburgh, Holmes, Clinton Corners, Staatsburg, Pawling, Salt Point, Pleasant Valley, Rhinebeck, or the surrounding areas, do not hesitate to call!
Looking for a price? Get a no cost, no obligation free estimate.